Getting Started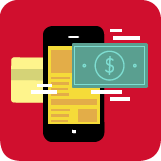 What level of effort can agencies expect for migrating from the MI Payment Portal to PayZang for custom applications?
If your application is using the MI payment portal, you should expect to spend approximately fifteen (15) hours of development work to migrate to the PayZang payment portal. Agencies should follow standard regression testing for verifying payment transactions after the migration work has been completed.
To use PayZang's services, please submit a case with the SITSD Service Desk explaining your request.
Features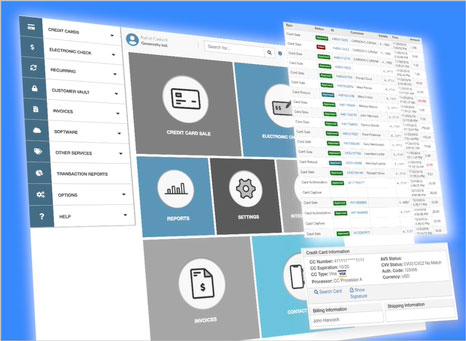 Virtual Terminal: Swipe cards or key in payment details over the phone or through mail order from a browser.
Reporting Capabilities: Get detailed insight into transactions and use the Transaction Search tool to find exactly what you're looking for.
Recurring Billing and Subscriptions: Bill customers on a regular basis by establishing a recurring billing schedule.
Merchant Defined Fields: Merchants can configure up to 20 custom fields to use within the gateway. These fields can be displayed on invoices, in the virtual terminal or online payment forms.
QuickClick Shopping Cart: Quickly and easily integrate a website to the gateway with QuickClick, our native shopping cart solution.
Address Verification/Card ID Verification(CVV) Services: The Address Verification/Card ID Verification Services are used by Merchants to validate the authenticity of a transaction. The better the 'match', the higher the probability that it is the actual cardholder processing the transaction.
Batch Processing: Upload files to the platform and process large volumes of transactions all at once.
Product Manager: Enter and manage product SKUs and keep inventory organized with our unified product database.
Customer Vault: a secure storage database where a Merchant can store sensitive billing information, both Credit Card and Bank Account information.
iSpyFraud: a rule-based transaction scrubber that will block transactions from fully processing if they trigger one or more rules set within the software. The service can be used to enforce a minimum/maximum transaction amount, block or whitelist IPs, email addresses, countries, credit card numbers, and more. It can also be set to adhere to daily, weekly or monthly usage thresholds such as restricting a consumer from changing their credit card number over a certain number of times during a specific time range.
Electronic Invoicing: provides Merchants a way to build invoices, send them to Customers via email, and provide a secure way for those customers to pay via Credit Card or Electronic Check. When a Merchant sends out an invoice the Customer will receive an email with a PDF that includes the contents of the invoice, and a secure link to pay against the invoice. The link will direct the customer to PayZang's Hosted Payment Page where they can enter a credit card or bank account to pay their bill.
iProcess Mobile Payments: Processes keyed or swipe transactions on Apple and Android devices using cutting edge hardware encrypted swipe devices, geo-tag locations on the receipt where the transaction occurs, e-mail or SMS receipts, capture digital signatures, and perform partial or full refunds with the transaction history log.
Contactless Payments: The ChipDNA Direct API can be used for contactless payments such as Google Pay and Apple Pay.
Card Swipe Devices
The following credit/debit card swipe devices are your choices for using the State's Online Payment Portal.
Card Swipe Devices to Integration with an Online Payment Page (OPP)
If you have any further questions, please contact the SITSD Service Desk following the information on the Contact Us page.
FAQs
Contract
Fees
Merchant Account Fee per Payment Type:  $12.00 / Month
PayZang Transaction Fee:  $0.19 / Transaction
DOA eGovernment Transaction Fund Fee: $1.00 / Transaction
Credit / Debit Card Merchant Settlement Fees:  Variable per Transaction Based on the Card Type Used
ACH / eCheck Bank Settlement Fees:  $0.00
Training
Developers
The online payment pages are used by applications to send a 'cart' to the payment portal for processing. The online payment pages will collect the necessary payment details and return a status code to the application.
QUICK CLICK SHOPPING CART
QuickClick is a great option for e-commerce merchants who do not have an IT team or developer on staff. A button-generator is included, which allows merchants to create website links to products and services without any previous development experience.
WEBHOOKS
Webhooks let you get nearly real-time updates on your account automatically. All you do is provide an endpoint, tell the gateway what events you want to subscribe to, and then every time any of those events occur on your account, you will receive a webhook event with details on that event.
Contact Us
NEED ASSISTANCE?
The SITSD Service Desk provides many Montana public employees and other customers with positive, courteous and professional contact to facilitate and resolve information technology (IT) incidents and problems, as well as order new services, by utilizing state IT resources. For customer support, please email ServiceDesk@sitsd.mt.gov. State employees can also visit https://ServiceDesk.mt.gov
406-444-2000 or 800-628-4917
The SITSD Service Desk operates 24 hours a day, 7 days a week. Outside the hours of 8 a.m. to 5 p.m., standby support is available for critical problems by calling the above telephone numbers.